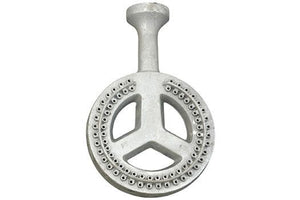 LONG STEM ALUMINUM LOW PRESSURE BURNER - 0808-AL
Long Stem Aluminum Low Pressure Burner
SPECIFICATIONS
good to have these parts available in Canada , they worked perfectly
Camp Chef pro 90 stove
Exact replacement for the pro series stoves , if your changing out burners make sure you order replacement control knob kit with them because they will be brittle and break !!!
Customer Service Is Terrible.
Got the part but was the wrong part. Yes it was the part I ordered, but I was given the wrong part #. Tried sending an email to the person that sent me my conformation of the order. No response. Tried phoning 3 times and left voicemails. No one has returned my calls. They have an online chat, but you may get 1 response a day. And after a week of chatting with them, I still have not got a response on how they want me to ship my order back.
---
We Also Recommend
---