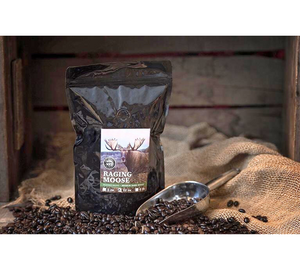 OLE Smokes Coffee - Raging Moose - Hunter's Blend - Medium - Dark Roast
1 Pack Size: 12oz
Unleash your wild side with the Raging Moose Hunter Dark Roast (12 OZ.) by Ole Smokes. Expertly smoke roasted for an intense, bold flavor, this meticulously crafted brew embodies a daring spirit. Experience its rich, robust taste with the safety of a plastic cup - you wouldn't want a raging moose near your breakables!
Product Features:
Dark Roast: Offers a more intense flavor profile compared to lighter roasts.
Smoke Roasted: Traditional smoke roasting process for rich, full-bodied taste.
Quality Assurance: Each batch crafted with precision and attention to detail.
Unique Flavor: Bold, robust flavor for a daring coffee experience.
---